MARCH 16 BOARD REPORT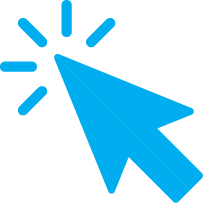 CSIU Program Highlight: 


Center for Safe Schools

 
 
Center for Safe Schools

The Center for Safe Schools supports schools, educators, parents, law enforcement, community partners and local agencies to develop and practice emergency management and crisis response plans, create positive school environments, implement evidence-based programs, and establish proactive safety measures. Services focus on physical and behavioral health and safety, addressing social and emotional learning, trauma-informed practices, mental health, and threat assessment as well as traditional physical safety and emergency and crisis management. Additionally, CSS offers a robust Bullying Prevention toolbox and free webinars on current trends and best practices related to safety and wellness.

Watch the video above to get a glimpse of what the Center for Safe Schools is all about.

UPCOMING BOARD MEETINGS
 
 

 

April 20

May 18

June 15

Fall 2022 dates: Coming soon!
................................................... 

For access to this and future Board Highlights, visit: www.csiu.org/boardhighlights

................................................... 
CSIU Art Gallery Reception

After a 2-year hiatus, the CSIU's tradition of hosting an Art Gallery Reception to recognize and celebrate area student artists, will be in-person again this year.

We are excited to add more beautiful artwork to the walls and lighted glass cabinet in the CSIU central office.

The planning and gathering of student artwork are underway for the 2022 CSIU Art Gallery Reception, scheduled for Wednesday, May 18 in conjunction with the CSIU Board meeting.

More information about the reception will be distributed as it becomes available, but for now, please Save-the-Date!

CSU region welcomes new Superintendents

Dr. Alan Hack was one of the youngest superintendents in Pennsylvania when Warrior Run hired him more than six years ago. Today, as the CSIU's new Chief Academic Officer, he is one of our region's five most veteran leaders. At the close of the 2021-22  school year, 13 of our 17 school districts will have a superintendent with under five years of experience in their current role. 

While this infusion of new talent into the area has many advantages, it also will require ongoing professional development, collaboration among districts, and the support of the CSIU. 

We welcome to our region the following, recently approved superintendents:

Bloomsburg Area School District: Mr. Jonathan J. Cleaver

Mifflinburg Area School District: Dr. Ken Dady

Warrior Run School District: Dr. Thor Edmiston

Additionally, the CSIU recently supported the Mifflinburg Area School District with the planning and facilitation of their superintendent search. Paying an organization like PASA or PSBA for this service can cost a district upwards of $15,000 and may not provide the board of directors, staff, or community the amount of time and input that a regional search can. Dr. Kurelja and his team received positive feedback about Mifflinburg's two-round process, which utilized a community survey, first-round interviews with six candidates, and a full day of second-round interviews with the top three candidates, including district tours, staff forums, and a final interview with the board.  

The search process was a valuable learning experience for the CSIU and will certainly allow us to continue this service, as needed in our area, into the future.

Dr. Sherri Smith visits with Area Superintendents

We are fortunate in Pennsylvania to have the leadership and support of Dr. Sherri Smith, Pennsylvania Department of Education's (PDE) Director of the Bureau of School Support. Dr. Smith is a life-long public educator who tirelessly advocates improving educational outcomes in PA with a listening ear and an open heart. 

Dr. Smith joined our regional superintendents on March 9 for an informal opportunity to share what is happening in Harrisburg and to answer questions from our group.

Topics included:

the growing educator and staffing shortages across PA;

budget appropriations meetings in Harrisburg;

plans for PDE to assist schools with accelerating learning post-pandemic;

future initiatives to support mental health in school; and 

how to help communities understand the context of the recently released school assessment results from 2021.