APRIL 20 BOARD REPORT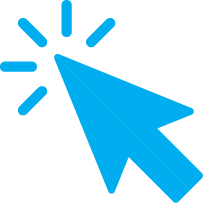 CSIU Program Highlight: 


The Greater Susquehanna Center of    Luzerne Community College

 
 

 

The Director of Luzerne County Community College's (LCCC) Berwick & Greater Susquehanna Centers, Melissa Day, and LCCC Educational Partnership Specialist, Maria DeLucca, presented to the CSIU Board of Directors on April 20, 2022. They shared a robust schedule of daytime and evening classes being offered at the Greater Susquehanna Center this fall. Daytime classes were specifically scheduled with high school students in mind so they can spend a portion of their day in their districts and a portion taking classes at the Greater Susquehanna Center. Evening and online classes are also available for high school students or those who work during the day. Information was also presented on LCCC's pre-college classes taught by high school teachers within districts and offered at a cost less than the already reduced tuition for their other pre-college classes. With the help of grants from the CSIU, LCCC is offering scholarships to current high school students interested in starting the journey on their career path this summer or fall. Please click to learn more about college classes at LCCC's Greater Susquehanna Center; click GS Center and the Berwick Center to view the schedule and transferability of LCCC classes to other institutions of higher education; and Susquehanna University to learn more about the unique partnerships LCCC is developing with local institutions.

CSIU Board Members are encouraged to share this valuable information with their district boards and administrators to ensure the region is aware of all the opportunities afforded by LCCC. LCCC, with a main campus in Nanticoke, has dedicated regional centers in Watsontown, Berwick and Shamokin that serve the CSIU footprint.

Click HERE for the full presentation to the board.


---

Pennsylvania Statewide Afterschool Youth Development Network (PSAYDN) holds rally in Harrisburg

Led by the Pennsylvania Statewide Afterschool/Youth Development Network (PSAYDN), families, program providers, educators and youth rallied in support of quality afterschool programs at the 2022 Afterschool Advocacy Day Rally, March 29, on the Pennsylvania state Capitol steps. 

The benefits of afterschool program enrollment include decreased rates in high school dropout, teen pregnancy, substance use and crime. After school programs provide a safe environment, where children have the opportunity to explore careers, participate in STEM programs and expand their learning."

Click this link for Local 21 CBS News, WHP Harrisburg's full article, live broadcast, and to celebrate the work of the CSIU and its programs: 

Rally held at State Capitol in support of afterschool programs

PSAYDN, at the Center for Schools and Communities, is one of 50 statewide afterschool networks. Its mission is to promote sustainable, high-quality out-of-school time youth development programs to enhance the welfare of Pennsylvania's children, youth and families. PSAYDN has grown the network by providing services and supports that influence and impact afterschool on national, statewide, and regional levels. 

   

   

For more information, please visit www.psaydn.org.

---

Looking for MORE CSIU news and information to share? Here are some places to look each month and throughout the year!

Keeping up with the many things happening at the CSIU can be an overwhelming task, therefore summaries are provided to ensure the stories of the CSIU, its programs and participants are shared with board members, district superintendents, employees and the community. 

Tools created to help you find what you are looking for are listed below: 

Board Agenda: 
• Each month at CSIU Board meetings, the Executive Director shares reports from senior leaders under the Administrative Report section of the agenda. These highlights include new programs, program benchmarks and successes, recent press coverage, pending and received grants, and collaborations with other agencies like the Department of Education, the Department of Health and the Department of Labor and Industry. 

Board Report and Highlights:
• The Board Report and Highlights email was created to share a summary of recent action items from the CSIU board meeting and other timely, relevant videos and information. For districts using electronic board reporting, a link can easily be included in the monthly board packet. This link is also shared with CSIU employees in the CSIU Staff Weekly Update email sent on the Friday following a board meeting. Past editions of the Board Report and Highlights are archived in the Governance Section of the CSIU website. 

Website Resources:
• The About CSIU section of the website has a variety resources including:

• The website, in general, is another source for current information. CSIU Communications Coordinator, Heather Taggart, does a great job of featuring new spotlights on the homepage.  

These communications are meant to keep you informed and help you share the work of the CSIU with your home districts, colleagues, and friends in the community. Suggestions for ways to improve access to this information can be sent to Bernadette Boerckel bboerckel@csiu.org.
Upcoming Board Meetings: May 18, June 15, Fall Dates (Coming Soon!)